Wolvercote Pubs, Restaurants and Camping
RambleFest lists details of Wolvercote Pubs, Restaurants and Camping, including contact info, and website and location links.
Wolvercote is 50½ miles along the Thames Path from its source, and 54 miles along Shakespeare's Way from Stratford. Wolvercote map.
Those wishing for a circular walk utilising both footpaths can start/finish at Oxford, making a walk of about 6 or 7 miles.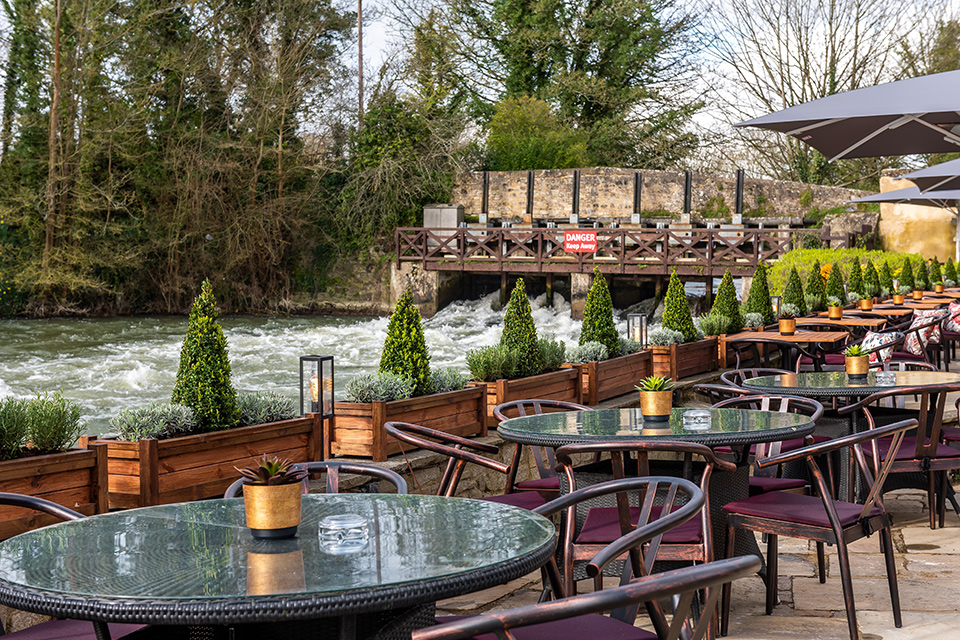 Wolvercote Pubs and Restaurants
The Trout Inn
195, Godstow Road, Wolvercote, Oxford, Oxfordshire, OX2 8PN
Tel: 01865 510930
Website
Map Location
Type: Pub and Restaurant
Info: Just across the bridge from the Thames Path.
"The Trout Inn is a premium pub, bar, and restaurant with its very own garden, centrally located in the heart of the picturesque town of Wolvercote.
Steeped in history yet with a thoroughly contemporary twist, The Trout Inn is a 17th century pub that provides a truly special setting to dine, drink and catch up with family and friends.
Positioned on the banks of the River Thames in Lower Wolvercote, North of Oxford, The Trout Inn is a unique British pub that provides the ultimate destination to escape the demands that come hand in hand with everyday life.
With its stylish interiors, distinctive features, and links to literacy and historic greats such as Lewis Carroll, Colin Dexter's Inspector Morse, Rosamund the Fair, and King Henry II, this pub will open your eyes to a world of fascinating history and culture."
The White Hart
126 Godstow Road, Wolvercote, Oxford, Oxfordshire, OX2 8PQ
Tel: 01865 554080
Website
Map Location
Type: Pub run by the community
Info: ¾ mile off the Thames Path. Food served. Real ale.
"The White Hart Community Pub Limited was set up by Wolvercote residents to run the White Hart as a community hub. The White Hart aims to be a pub that feels like the heart of the village, a place people are excited to go, whether to meet, friends, to enjoy drink, food and entertainment, or for larger meetings – not just a thriving pub but an asset to the whole community."
Beer in the Evening page for Wolvercote
Wolvercote Camping
Kings Lock
Oxfordshire OX2 8PY
Tel: 01865 553403
Website
Map Location
Type: Boaters facility, but camping allowed with permission
Info: 1¼ miles prior to Wolvercote. Facilities: Just a water tap. Camping allowed by prior permission.
If you have Wolvercote pubs or other service, you can list it free on RambleFest. See our Listing Upgrade page for details.