Cotswold Way Accommodation and Other services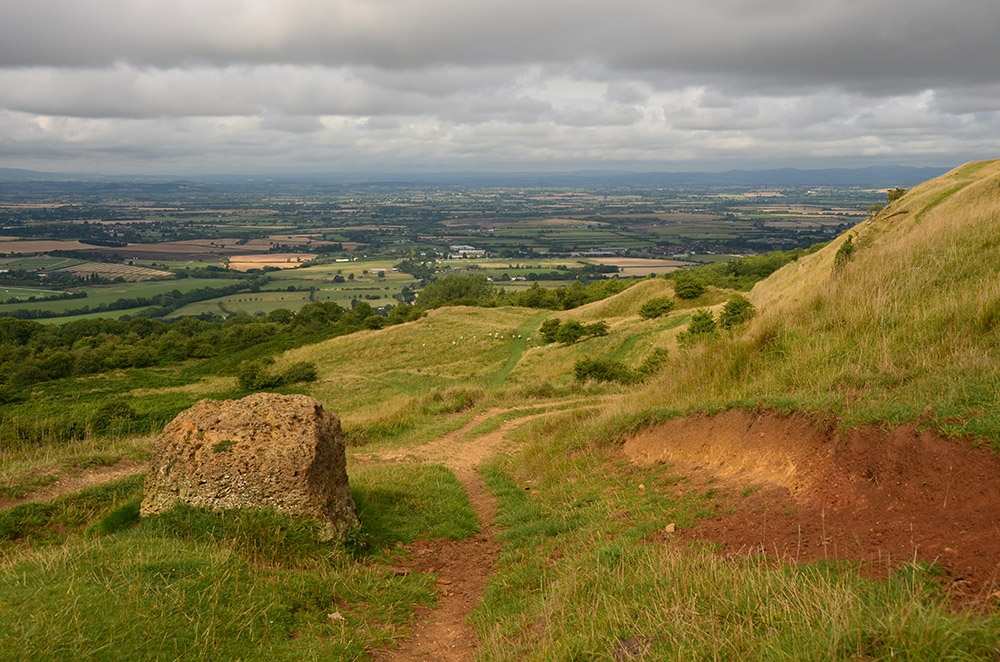 RambleFest displays details of the Cotswold Way accommodation, guidebooks and maps, camping, where to eat and drink, and public transport. We also include an Ordnance Survey map link for each location along the route for which we have service details. Please refer to the Cotswold Way Accommodation, Services and Mileage Table (below) for places visited along the route. By clicking on any location, the Ordnance Survey map for that location can be opened and dragged (and re-sized) to follow the route of the .
The Cotswold Way is a 102 mile long-distance path connecting Chipping Campden and Bath. It has been a long-distance footpath since before 1970, but was launched as an official, National Trail path in May 2007. It is mostly a moderate path, and there is plenty of Cotswold Way accommodation and other services, and therefore recommended for those proposing their first long-distance footpath.
Cotswold Way Cotswold Way Accommodation, Services and Mileage Table
Please click on a location to open the page displaying Cotswold Way Accommodation, Camping, Pub and Restaurant information for that location.
An Ordnance Survey 1:25,000 map link has been included at each location; once the link is clicked, the map can be dragged and the scale adjusted. For each service an address and contact number is given, and wherever possible that service's proximity to the Cotswold Way.
NOTE: Figures after the `+' sign indicate miles off route. Legend is at the bottom of the page.
LOCATION
CUMULATIVE
MILES
FACILITIES
Chipping Campden
–
Accommodation, Pub, Food, T.I.C., Bus
Broadway Tower
4¾
Restaurant
Broadway
6
Hotel, B&B, Pub, Restaurant, T.I.C.
Stanton
10½
B&B, Pub
Wood Stanway
12½
North Farmcote
15
Hailes
16
Camping, Restaurant, Shop
Winchcombe
18
Hotel, B&B, Pub, Restaurant,
Train (steam), Bus
Postlip
22
B&B
Cleeve Hill
24
Hotel, Restaurant, Bus
Charlton Kings
(Dowdeswell Reservoir)
29
B&B, Bus
Seven Springs
32
Crickley Hill
37
B&B, Pub, Bus
Birdlip
39½
Inn, Restaurant, Bus
Pope's Wood (A46)
43½
Painswick
46
Hotel, B&B, Pub, Restaurant, Bus
Edge
47¼ + ¾
B&B, Pub
Randwick and Westrip
52½ + ½
B&B, Camping, Pub, Restaurant,
Bus
Kings Stanley and Middleyard
55½ + ½
B&B, Camping, Bus
Selsley
56 + 1½
Pub, Restaurant, Bus
Nympsfield
59 + 1½
Inn, Pub, Restaurant
Uley
61½ + 1
Inn, Pub, Restaurant, Bus
Dursley
63½
Hotel, B&B, Pub, Restaurant,
Train, Bus
North Nibley
68½
Inn, B&B, Camping, Pub,
Restaurant
Wotton-Under-Edge
70½
Accommodation, Pub,
Food, Bus
Alderley
74½ + 1
Hillesley
75½ + 1
Accommodation, Pub, Food
Lower Kilcott
76½
B&B
Hawkesbury Upton
79 + ½
Accommodation, Pub, Food
Little Sodbury
81½
Old Sodbury
83½
Hotel, B&B, Pub, Restaurant, Bus
Coomb's End
84
B&B
Tormarton
85½
Hotel, B&B, Pub, Restaurant, Bus
Pennsylvania
91½
Accommodation
Cold Ashton
92
Bath
102
All services
Cotswold Way Guidebooks & Maps
Notes on Cotswold Way Accommodation
We have listed the accommodation for each location in our Cotswold Way Accommodation, Services and Mileage Table below. Simply click on a location to open the page displaying the details of accommodation, camping, pubs, restaurants and public transport available at that location, including addresses and contact info
We display a wide range of accommodation type, e.g. B&B, Guest House, Hotel, Inn, Hostel, Self catering, camping, etc., but inevitably in some locations the Cotswold Way accommodation is limited. Not all accommodation will offer evening meals; this needs to be ascertained with the individual landlords. B&B (Bed and Breakfast) is almost always within the same house, farm, etc. as the people who run it. Guest Houses are usually expected to be grander than B&B, but are not necessarily so. Hotels are grander still, and with the expected higher cost, although there is a range of hotel quality. Hostels offer the most basic of accommodation above Bunk-House and Camping, and are therefore among the cheapest. Quite often some cleaning is required on the part of the resident.
We have included Camping, although there are relatively few official campsites. We advise telephoning the individual sites for info on facilities. Also, it may well be worth telephoning farmhouse B&B to enquire about camping.
We are always looking to improve our information, and welcome Cotswold Way accommodation recommendations.
Cotswold Way Restaurants and Pubs
Some ramblers will be content to stay in their B&B in the evening and relax. Others will want to explore the villages and towns and sample the pubs and restaurants the Cotswold Way offers. Luckily, many pubs serve good food, and at a reasonable cost. As mentioned above, there is plenty of stopping points along the Cotswold Way, whether for food or drink, and we have attempted to give as much information as possible on pubs and restaurants, especially regarding pubs serving real ale and/or food. However, restaurants and pubs are notoriously changeable. Please let us know if our information is out of date.
Please refer to the Cotswold Way Accommodation, Services and Mileage Table.
National Trail Information
Click on the link below for valuable information and Cotswold Way footpath news:
www.nationaltrail.co.uk/Cotswold
Public Transport
Although we have included rail station information and some bus services, the following website will prove useful:
www.carlberry.co.uk/rfnshowr.asp?RN=GLWAYA
Cotswold Way Photographs Etc
We want to display as many photographs as possible of the Cotswold Way, and there is always room for your photographs and walk logs – just email them to us. Alternatively, if you have them online you can send us the link.